Gallery Links
Contact Us Today!

Thank you for visiting Sevening's Landscaping. If you have looked through our site and still have questions about any of our services please feel free to contact us via the contact form on this page, call by phone or visit our showroom.
Our hours of operation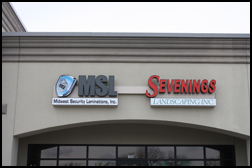 Monday – Friday 9am to 5pm
Saturdays 9am to 3pm
Location
16016 Evans St, Suite 109
Omaha, NE 68116
Contact Info
Toll Free: 1-877-819-6882
Local: 402-493-LAWN (5296)
Or use the following form to contact us.